Hi! I'm Diana Southern!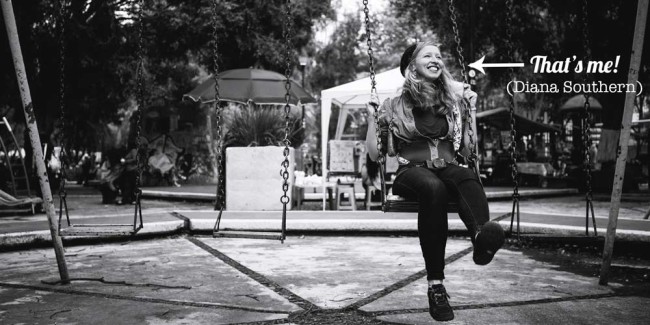 I'm a blogger, entrepreneur, graphic and web designer, video producer and all-around creative.
I travel the world full-time with my husband Ian.
We make a great team!
We've been running online businesses together since I quit my job to travel the world in March 2014.
Together we've got 2 3 4 successful blogs that we run while we're simultaneously out exploring the world!
We've learned a thing or two from getting those blogs — plus 3 other bootstrapped businesses — up and running while we're on the road.
My bachelor's degree in advertising and multimedia design from Pepperdine University helps, too.
New beginnings are EXCITING.
We love the thrill of starting up new blogs and businesses. (You could say we're ADDICTED.)
And now we want to take all the knowledge we've gained to help give new bloggers and small business owners a boost!
Are you ready to give your business a boost?
Psssst! Aspiring bloggers: We have a Blog Launch Package, too.